Diese Webseite is auch in deutscher Sprache verfügbar!
---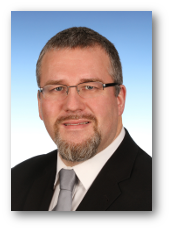 Dr. Hubert Feyrer
Dr. Hubert Feyrer has studied technical computer science at the University of Applied Sciences (FH) Regensburg. This was followed by employment as Unix/Solaris/NetBSD system administrator and as computer science teacher, both at the University of Applied Sciences Regensburg as well as Stevens Institute of Technology in Hoboken, NJ, USA. After receiving a PhD in Information Science from the University of Regensburg start as developer of hard- and software as well as network and security solutions, with later promotion to IT manager (CTO). As such, performing security consulting according to ISO 27001 and later changing into the automotive sector as Chief Information Security Officer (CISO). Recent occupations include working as CISO for one of Germany`s largest process- and people service provider, currently responsible as CISO for a major German car manufacturer.

Here is a list of publications; a full CV is available on request.
---
Here's your personal fortune cookie:


>Und wer besorgt einen schönen, großen Trashcan, in dem ein kompletter
>Henning Platz hat?
                      -- Angela Schmidt in <1u2979$e86@nz12.rz.uni-karlsruhe.de>

Wenn  er  den  grünen Punkt hat, könnte ich eine überzählige Tonne organisieren.
Wir müssen sie nur zum nächsten Treffpunkt schaffen 8-)
                  -- Bernhard Möllemann in <1u31lm$651@nz12.rz.uni-karlsruhe.de>

---
Interests:
Information security, ISO 27001, risk management, security awareness, information security management systems (ISMS), IT service continuity management (ITSCM), data privacy and data protection
NetBSD: My blog, the NetBSD-part of my CV, and various informations about the successor of the Berkeley Software Distribution. (NetBSD rules!)
g4u: Harddisk Image Cloning for PCs
Classes: Misc:
---
This page has been accessed 1059058 time.
---
Copyright (c) Hubert Feyrer. All rights reserved.
$Id: hubert_feyrer_english.html,v 1.29 2020/08/02 21:22:26 feyrer Exp feyrer $